Velocity has formed close relationships with a limited number of select service providers. Providers are appointed on the basis of their reliability, quality of their service delivery and their ability to add value.

Loss Adjusters

Crawford

Crawford provides loss-adjusting services to both the composite and Lloyd's insurance markets. They specialise in all major classes. UK national coverage is provided from various locations in the UK. For more information click here.

Top Mark Ltd

Top Mark was formed in 2002. National coverage is provided from twelve locations across the UK, they have specialist knowledge in all the major classes of business. For more information click here.

Solicitors

Blake Morgan

Blake Morgan is a UK law firm committed to providing the highest quality legal services and commercially focused advice from offices in South Wales and southern England. For more information click here.

Law Costs Draftsmen

SPH Costing Services Ltd

SPH Costing Services Ltd is a Leading Company of Law Costs Draftsmen with offices based in Leyland, Lancashire and Northamptonshire. The Company was established in 1995 and is used by Velocity to deal with Part 8 proceedings. For more information click here.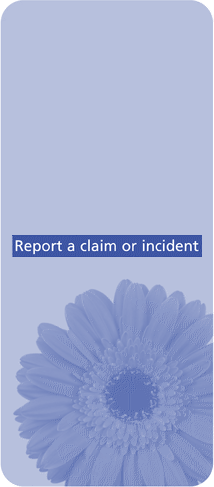 Report a claim
Our objective is always to make reporting a claim or incident as simple, efficient and timely as possible. You can experience our service here – complete our public liability or employer's liability claim online, or download and complete our specially designed forms.